You can schedule blog posts to automatically publish themselves at any time in the future. In the Publish module to the right of the post editor, click Immediately next to "Publish" and a calendar will open up.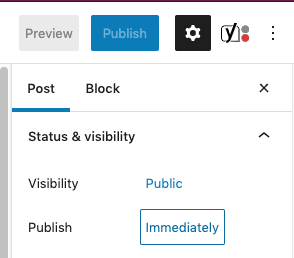 Using the calendar choose your desired date and time. The Publish button will change to Schedule. At the exact date/time you set, your post will automatically be published for visitors to see.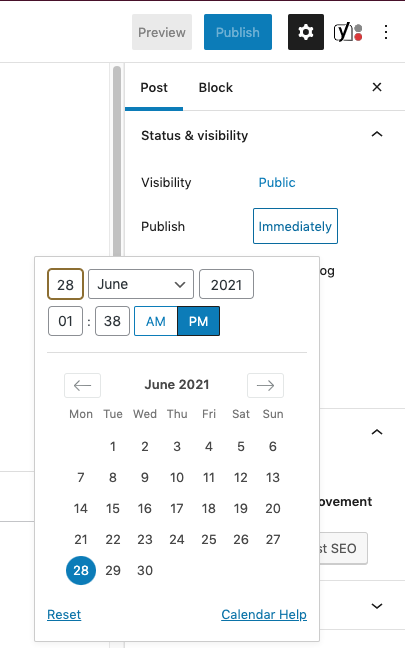 Un-scheduling a Post
If you've scheduled a post to be published in the future, but changed your mind and want to publish it immediately, head back to the Edit Post page for your scheduled post.
Click on the time you've chosen next to "Publish" and click "reset" on the bottom left corner of the calendar, then click Publish on the top of the page.