Begin this process after you've successfully completed all the steps in the pre-migration guide and have considered a content audit.
---
Set up your website menu – 7 minutes.
Additional training from WordPress – Building your website's menu – 6 minute video
---
Re-creating your menu
You will need to rebuild your website's menu by navigating to Appearance –> Menus.
Name the menu anything you like
Select a pre-existing post or page from your website to add to the menu, or create a custom link to any location.
Drag and drop menu items to re-order them, or create submenu items.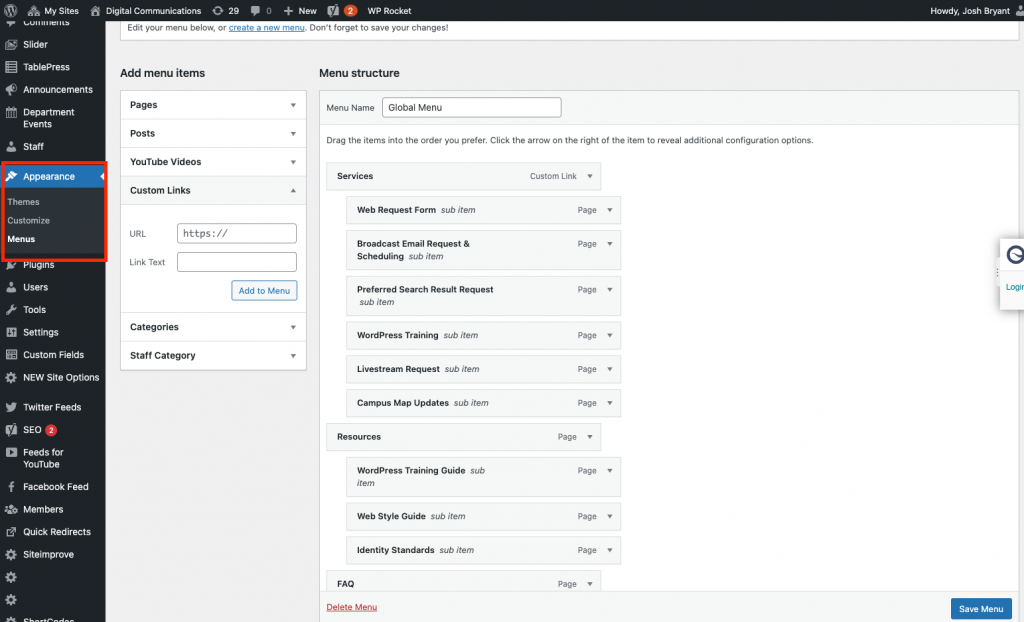 ---
Adding or removing the "Overview" page
To add an "Overview" page to the menu, simply add a sub-menu page to any other link.
To remove the "Overview" page from the menu, you must create a Custom Link (see the screenshot below) where the URL is listed as "#".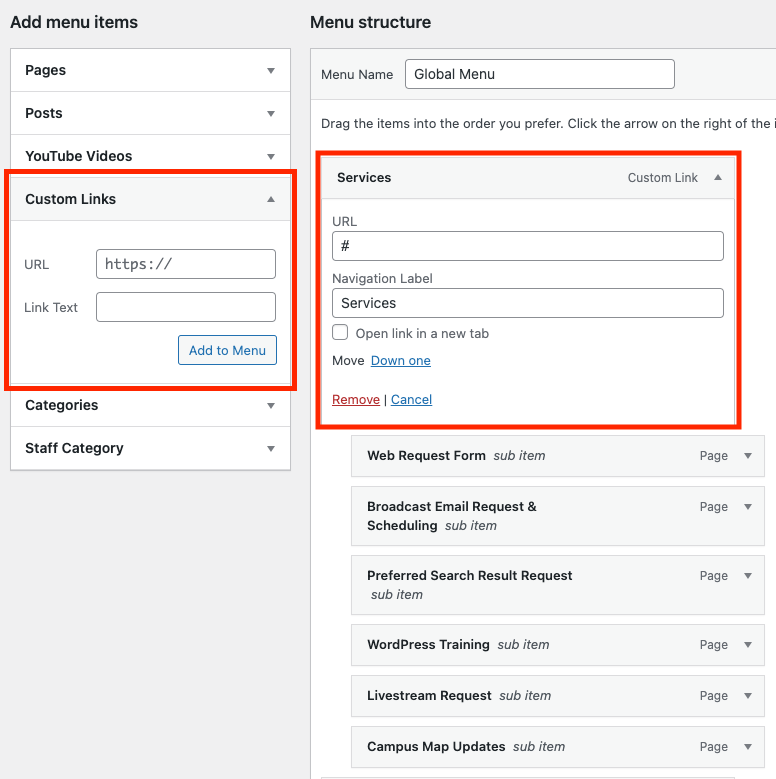 Your site structure, media and blog posts will come over from your old site but the page content will need to be manually moved over.
If your site doesn't have sidebars, feeds or lots of images and sliders it is simple to just cursor over and copy/paste your text into a paragraph block. It will auto-detect things like headers and list items in the block builder. All content that isn't text will need to be rebuilt.